End of COVID-19 Public Health Emergency May Affect Employers' Health Plans
May 16, 2023 •HoganTaylor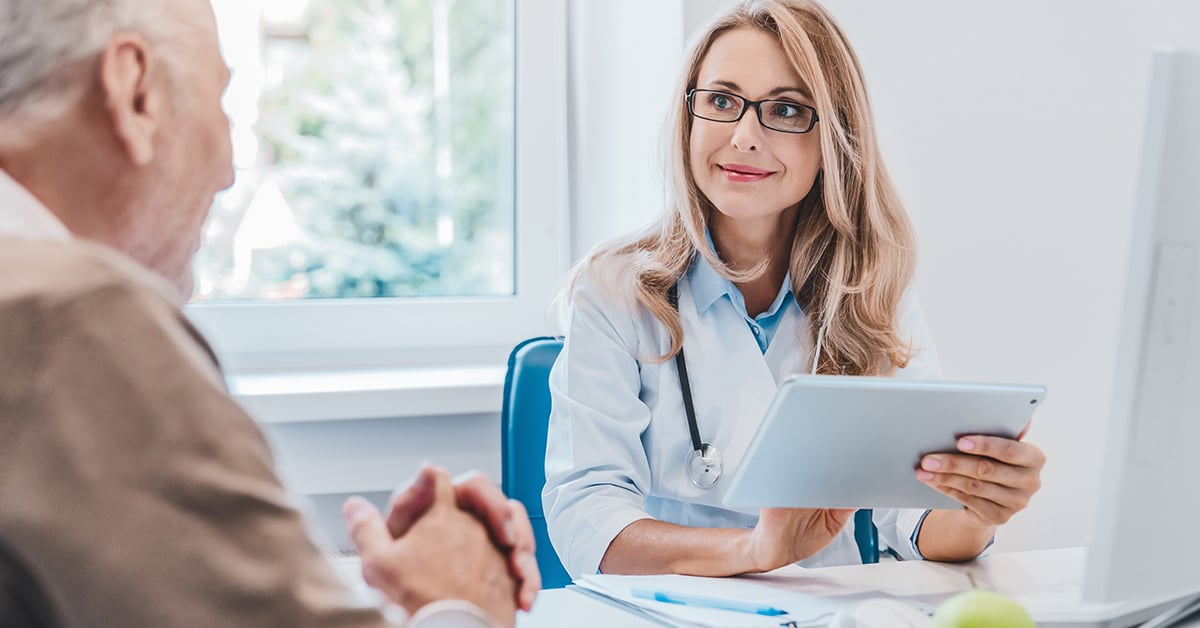 In January, the Biden administration issued a policy statement indicating its intent to extend the COVID-19 national emergency (NE) and public health emergency (PHE) declarations to May 11, 2023, and then end both emergencies on that date. However, in a Joint Resolution, Congress passed and the President signed legislation ending the COVID-19 NE on April 10.
The Centers for Medicare & Medicaid Services has clarified that the legislation ending the NE doesn't affect the PHE. This is germane for employers that sponsor group health plans because the end of the PHE may affect the administration of those plans. In fact, the U.S. Department of Labor (DOL), the U.S. Department of Health and Human Services, and the IRS recently issued frequently asked questions (FAQs) addressing how group health plans and insurers will be affected. Here are some highlights.
Diagnostic testing
Coverage requirements for COVID-19 diagnostic testing won't apply to items or services furnished after the end of the PHE. Over-the-counter tests are considered "furnished" on the date of purchase.
For testing services, plan sponsors should look to the earliest date on which a service was provided to determine whether the service was furnished during the PHE. For example, if a health care provider collects a specimen to perform COVID-19 testing on the last day of the PHE, but the laboratory analysis occurs on a later date, both the collection and analysis should be treated as furnished during the PHE.
Plans that continue to cover diagnostic testing — including over-the-counter tests — after the PHE may choose to impose cost-sharing, prior authorization or other medical management requirements. Plans will no longer be required to reimburse out-of-network testing providers the cash price listed on their websites. Likewise, providers won't be required to post their cash prices, though they're encouraged to do so for at least 90 days beyond the PHE to enable claims processing for tests furnished before the end of the PHE.
Participant notification
Plan sponsors are encouraged to notify participants and beneficiaries of any changes to the terms of coverage for the diagnosis or treatment of COVID-19 because of the end of the PHE.
Generally, material modifications that would affect the content of the summary of benefits and coverage, and that don't occur in connection with a renewal of coverage, must be disclosed no later than 60 days before the modification's effective date. However, some plans have increased benefits or reduced cost-sharing for:
The diagnosis or treatment of COVID-19, and

Telehealth or remote care services.
If these plans revoke such changes when the PHE ends, they'll be deemed to have satisfied their obligation to provide advance notice of the material modification if they:
Previously notified participants of the general duration of the increased benefits (such as, that they applied only during the PHE), or

Notify participants reasonably in advance of the reversal.
The FAQs clarify that previous notices satisfy the advance notice requirement only if provided during the current plan year. Do note, however, that the Employee Retirement Income Security Act requires that a summary of material modification be furnished no later than 60 days after adoption of a material reduction in a group health plan's covered services or benefits.
Preventive services and vaccines
Non-grandfathered plans must continue to cover, without cost-sharing, qualifying preventive services related to COVID-19 — including vaccines. The coverage must be provided within 15 business days after a recommendation is made by the U.S. Preventive Services Task Force or Advisory Committee on Immunization Practices.
After the PHE ends, a plan isn't required to cover vaccines from an out-of-network provider if the plan has a network of providers. A plan may impose cost-sharing if such coverage is provided. If a plan has no provider in its network who can provide a qualifying preventive service, the plan must cover the service out-of-network without cost-sharing.
A long way
In a recent blog post, Lisa M. Gomez of the DOL observed, "We have come a long way from the time of businesses being closed and mandatory quarantine periods." So true, though challenges will remain for plan sponsors nevertheless. Please contact us for help managing the costs of your organization's health care benefits.
HoganTaylor Employee Benefit Plans Practice
If you have any questions about the content of this publication, or if you would like more information about HoganTaylor's Employee Benefit Plans practice, please contact Gwen Mazzola, Employee Benefit Plans Practice Lead.
INFORMATIONAL PURPOSE ONLY. This content is for informational purposes only. This content does not constitute professional advice and should not be relied upon by you or any third party, including to operate or promote your business, secure financing or capital in any form, obtain any regulatory or governmental approvals, or otherwise be used in connection with procuring services or other benefits from any entity. Before making any decision or taking any action, you should consult with professional advisors.
Get Updates